It was Fathers Day last Sunday and apart from spending time watching the very exciting final round of the US Open I had a visit from one of my sons and my granddaughter.
They came bearing gifts … a pair of socks.   Not just a pair of socks but a very appropriate pair of socks.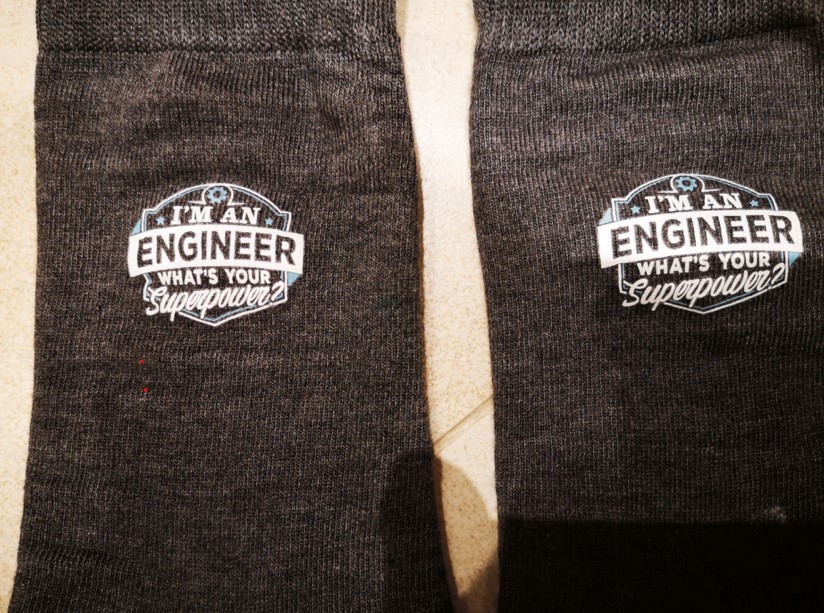 It is a Superpower that we as engineers hold through our hands and our brains.
If we could just get the younger generations to understand the importance of engineering and how it creates wealth for our country and in turn contributes towards our future survival as a race.
A great Fathers Day gift.  Thank you.
Similar or related subjects : –