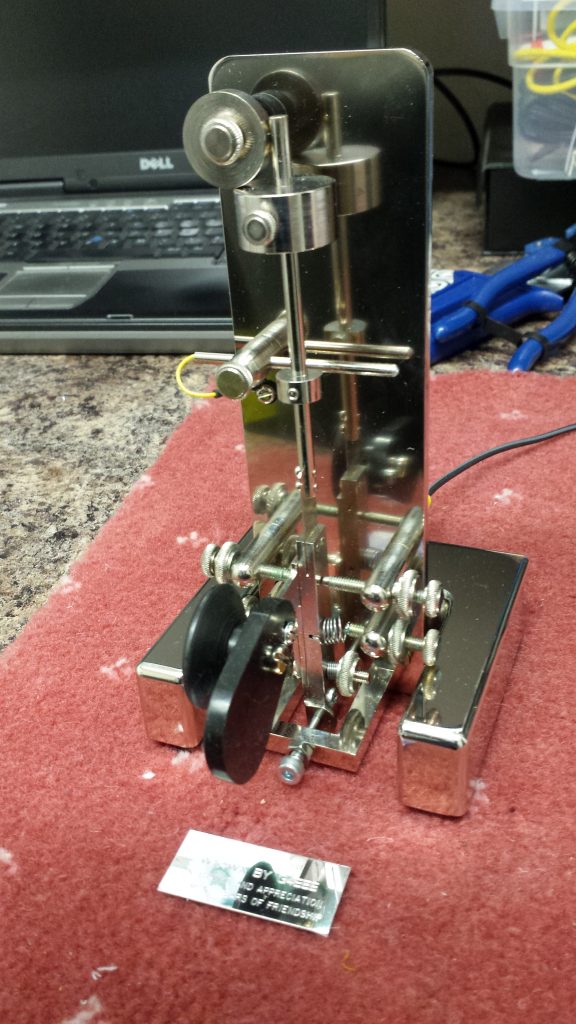 I first came upon William Smith's (W4PAL) website when I saw his interest in restoring telegraph keys and this lead me to read about his Magnavert Vertical Bug Key.  My main interest at the time got diverted into clockmaking and his media helped me enormously in this respect.
As mentioned elsewhere I still have an interest in amateur radio and while I was in business my company had a long standing very loyal distributor based in Florida.   The owner of the company, Lance, was also a radio amateur with a keen interest in Morse code operation.
With retirement time on my hands I went back to William's Magnavert design and decided it would be a nice project to make and knowing that the Lance used mainly Morse, I thought it would be a nice thank you gift for all the many years of support he had given me and my company.
William's design is well documented and I found the instructions and the background excellent to work to.   This included introducing me for the first time to home workshop nickel plating.
The result was a lovely looking key and it was duly transported across the Atlantic to Florida by Allan Papworth (G3WUW), a long standing friend and early employee of my company, who now lives in the US quite close to Lance.
Lance reports he likes using the key and it is a regular feature in his shack.