Lempor Modification to my Poly V
I have made mention of my Poly V 5″ gauge live steam locomotive elsewhere on my blog.   With lockdown having restricted running the engine on the Club track, the loco has sat idle in the workshop.
The locomotive has always been a struggle to maintain steam over a full running day.  It starts off enthusiastically but then begins to struggle.   This is frustrating and also embarrassing when I have to push it round to the steaming bay.
I was sent some notes on Lempor Draughting to change the blast characteristics in the smoke box.  With time on my hands I spent some time on Fusion 360 drawing up a possible Lempor assembly.   This is shown below.   It consists of four nozzles each having a cumulative aperture area equal to the original blast nozzle as fitted in the Poly V.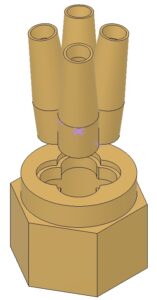 I followed the notes from the article to create the nozzles.   These were somewhat fiddly to make but with some jigs to help they came out quite well.  I ran a Fusion CNC program to create the cut out in the new blast cap and then silver soldered the nozzles in place.  Here is the finished assembly before fitting.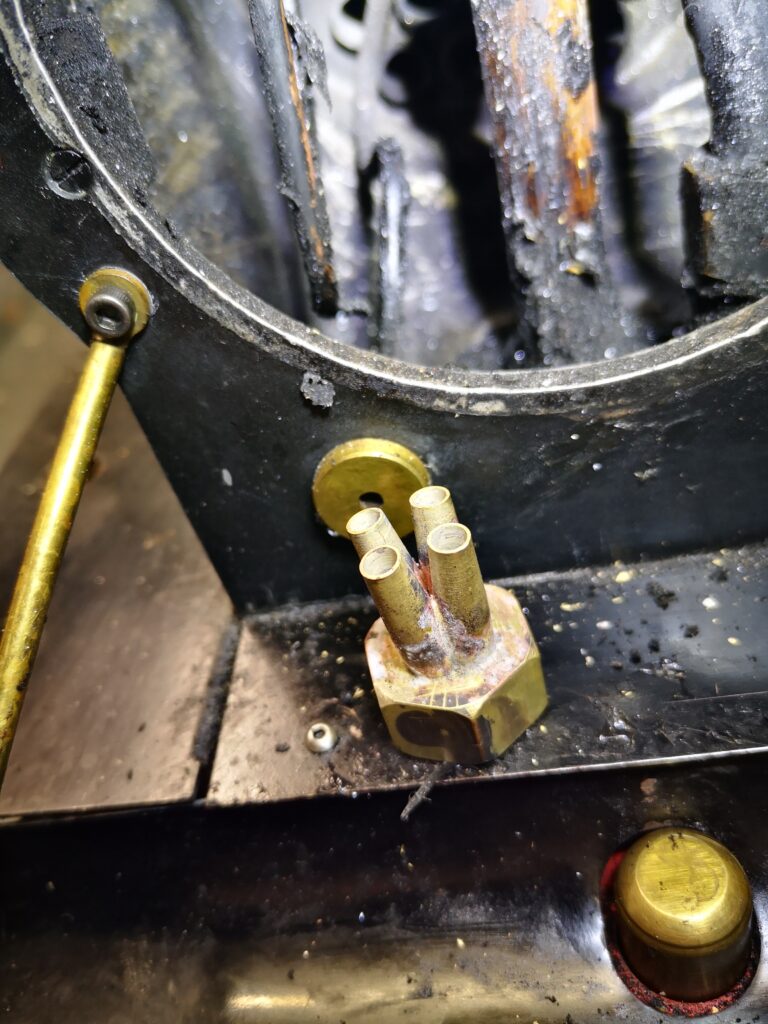 The results have yet to be proven given I can't run the engine at the Club but a test on my rolling road suggested some improvement.   More feedback to follow.
Similar or related subjects : –