BK3 Table Fence
Having mentioned the BK3 fence in the Quorn bracket post I realised that I had not posted the details of my fence design for the BK3.  The fence and the two sets of bearing based guides make the BK3 a very accurate and dramatically more useful tool for the workshop.
The fence as supplied with the BK3 was tending towards a chocolate fireguard in its usefulness.   Here is a Fusion 360 pictorial of my design together with a dimensioned drawing.  Both can be downloaded by clicking on the associated PDF file link.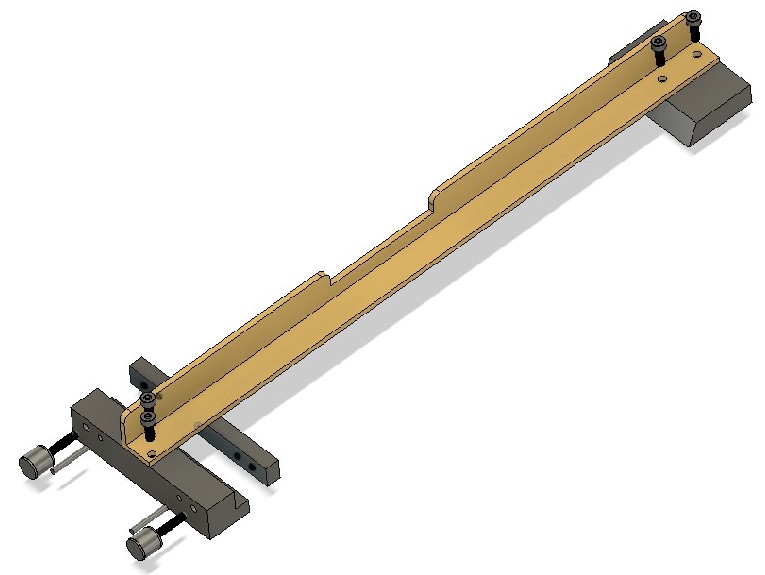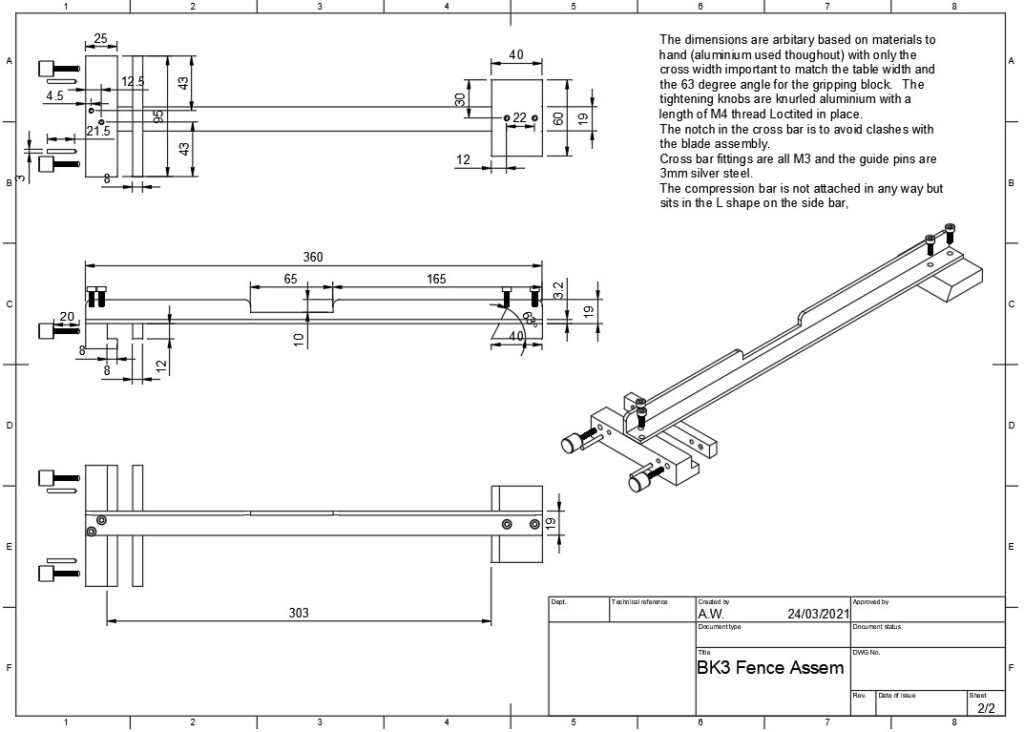 Here is the link to the  Fence Assembly Drawing v4 which has both these views in better detail.
BK3 Angle Setting Fence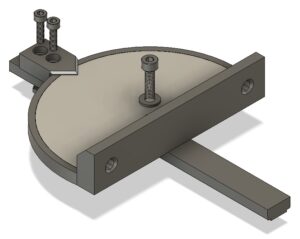 This is a further addition to the BK3 in the form of an angular setting fence.  This uses an inset protractor scale liberated from one of the readily available workshop protractors as shown below.   These are roughly 92mm diameter.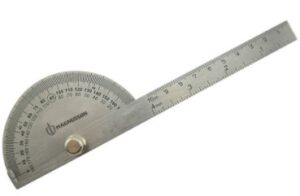 The body is made from three separately printed 3D parts, the sliding bar, the protractor holder and the pointer block.   
The sliding bar has been tweaked in dimensions to snuggly fit the slot in the BK3 table.  It has printed nut retaining cavities on the lower surface.   For this reason it should be printed upside down.  Likewise the pointer block has two locating ribs on the lower surface and debatably should also be printed upside down.  This does distort the pointer a little and so might need a clean up post printing.  Customise all the retaining screw lengths to ensure they do not protrude below the lower surface of the bar.   The rotational locking screw could be made a bit more elegant by making a knurled knob item.
The three STEP files and the Fusion 360 file are in this ZIP file. 
Similar or related subjects : –