Fusion 360 Shortcuts Lookup table and keyboard overlay
In an idle moment I have updated my collection of spreadsheets to include the Fusion 360 shortcuts listing. The workbook tab also includes an edited version of the Fusion keyboard overlay.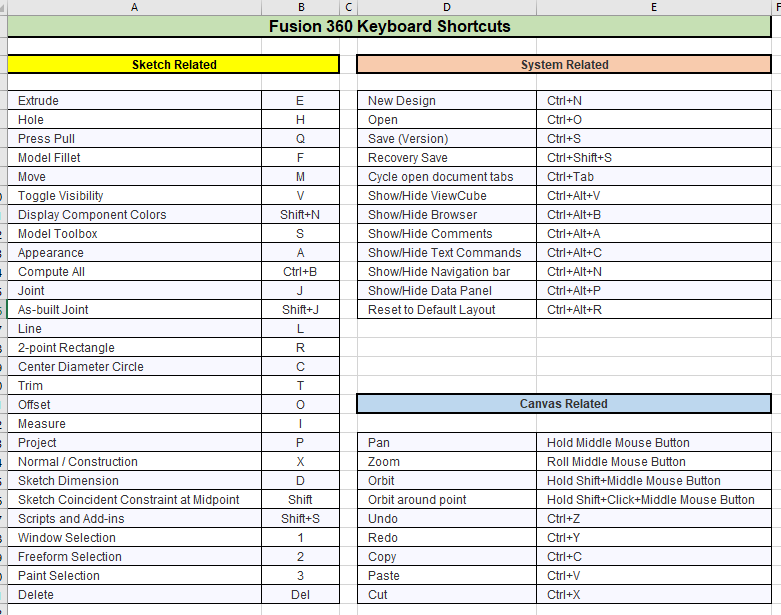 You can download this and other eclectic tabs as part of my Engineering Spreadsheets workbook.
Links to similar or related post are listed below : –