Some time ago I documented my implementation of the Clough42 Electronic Leadscrew on my Myford Super 7 Big Bore lathe.   I also wrote up adding thrust bearings to the top slide and cross slide adjusters.   What remained outstanding was adding thrust bearings to the leadscrew.  While there is a commercial kit from Hemmingway Kits to install these, my implementation of the ELS involved a direct drive to the leadscrew at the tailstock end of the bed and made things difficult – I ran out of length on the leadscrew.
After considering the situation I opted to retain my ELS drive concept and gain space for the bearings by shaving metal from the Myford leadscrew bracket.  It is not an ideal modification as I am always very reticent about physically changing the structure of my machines.   Despite this I have to say it seems to have paid off and I now have a very stable and repeatable leadscrew feed from the ELS.  Here is a photo of the result.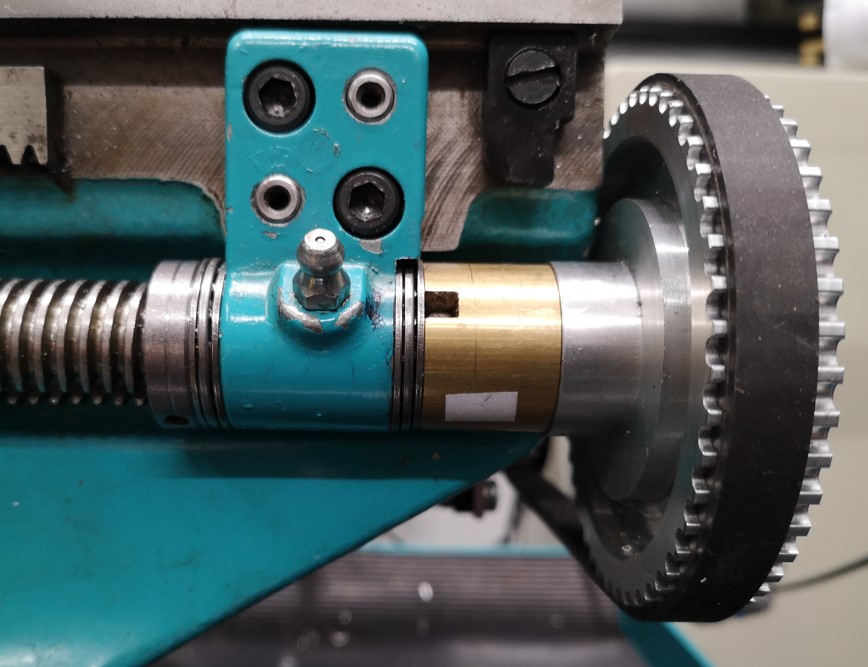 I have added details of the modification to the original thrust bearing write up and this can be downloaded as a PDF from the link below.
Myford Super 7 Thrust Bearing Mods including leadscrew
Similar or related subjects : –