I've been meaning for some time to make a rear tool post for my Myford Super 7 when parting off material.   There are various comments on the web about how a rear mounted blade is the best way to succeed for this activity.
Hemmingway Kits here in the UK offer a kit of materials and instructions based on the Geo. H Thomas design as detailed in his 'Red Book'  (ISBN 1-85761-000-8).  This seemed like a good route to take.
The kit arrived with all the materials and documentation needed including a casting for the body of the post.  You do have to make a couple of cutting tools as part of the activity but again the material is supplied for this.  I found that having access to the Red Book in conjunction with the Hemmingway kit notes helped me better understand what was involved.
Having the Tormach CNC mill allowed me to depart slightly from the intended construction  but it all came together very well.   I had some Myford Aqua blue paint to hand from my Clough42 Electronic Leadscrew control panel enclosure and this finished off the project nicely as shown below.   However I do need to crop back the excess on the rear of the blades before blood is spilt.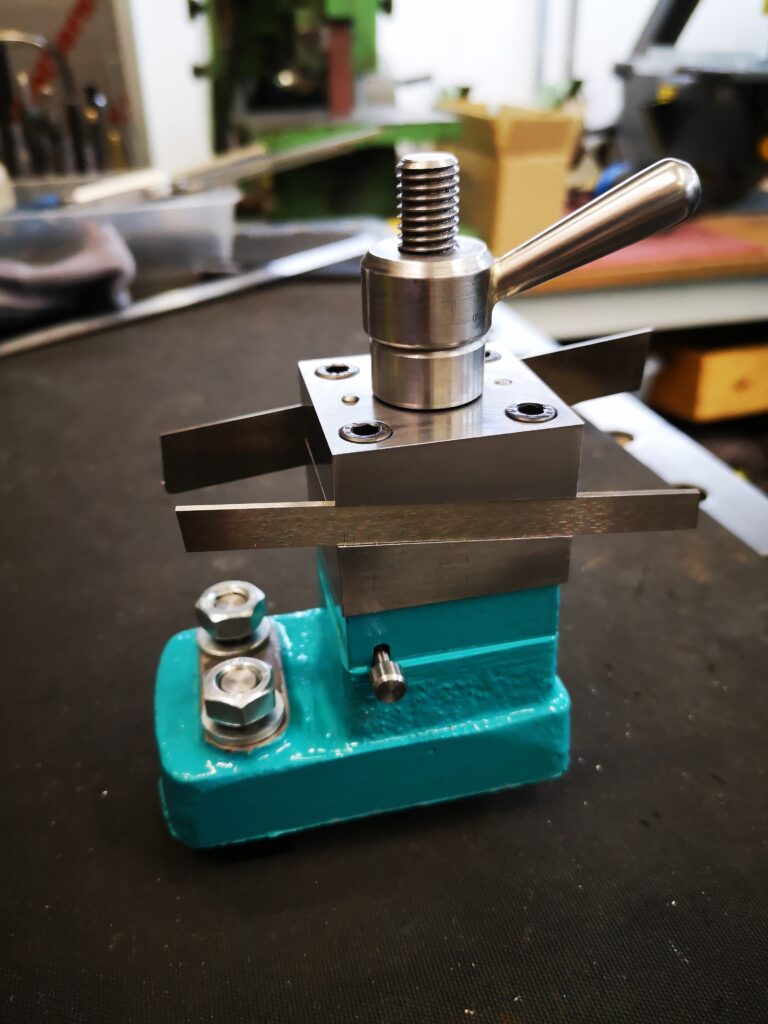 Trial cuts have so far been excellent. I can now use the power cross feed when parting brass which is a major departure.  Overall a good addition to my workshop assets and a relaxing pleasure to make.
Similar or related subjects : –