We have a problem in the house in France relating to the fact that we live on the upstairs floor and sleep on the ground floor.   It works well in this configuration but has the disadvantage that if we have the wood burner on upstairs it trips the boiler thermostat which is also upstairs.   This results in the boiler going off and we end up freezing cold downstairs at bedtime.
I have been pondering this for some time and finally arrived at a solution using the Tado components.   This is a 868MHz mesh network of control products consisting of a radio controlled Thermostat, radio connected RadStats and a thing called an Extension Kit which replaces an existing timer/controller.
The thermostat in France is currently in the wrong position on the first floor but the unit is hard wired back to the boiler down in the cave (cellar) so it is difficult to elegantly move.  The Extension Kit picks up the controller hard wiring as was and acts as a new controller for the boiler under radio command from the Thermostat.  Not only does the Thermostat set the temperature but it also allows the water heating to be controlled.   You can manually command on and off or use programmable profiles.
All the above components are brought together on a smartphone App that allows you to control the heating and water from anywhere.   The system also has GPS geo fencing.   This is really attractive as it means we can get it to bring the heating and water on as we come off the ferry.  No more sitting with our overcoats shivering when we arrive in winter.
It is a well conceived set of kit.   Pairing the items to talk with each other is straightforward but for some scenarios you need to get Tado to customise the software.   This is done via the internet and can take up to 48 hours to complete.   That aside once this is done it works very well.   I have had it running on the bench with a couple of light bulbs on the water and heating outputs to simulate operation.  Installation in France will be next week.
I have no connection in any way with Tado and I am sure there are similar products out there.   I just like nice kit that is well conceived and does what it says on the tin.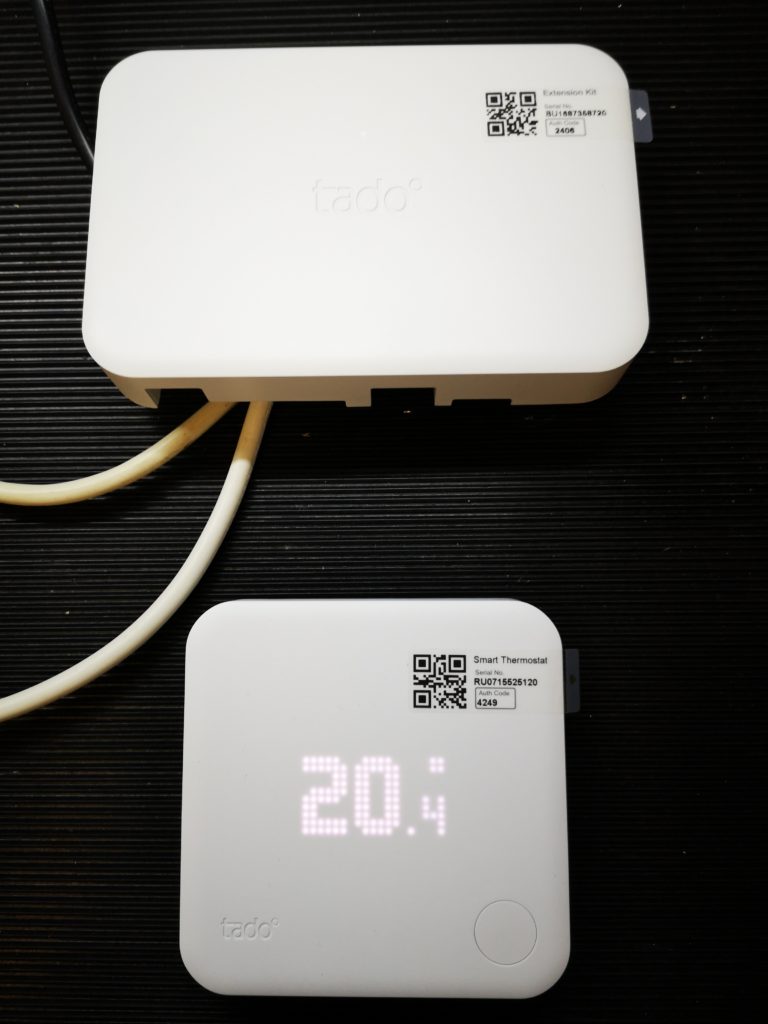 Similar or related subjects : –