Some engineering bedtime reading
For a recent birthday my wife bought me the above book. She had no idea if it was something that would appeal to me but figured that my engineering brain might enjoy it.
It is subtitled 'How precision engineers created the modern world' and I have to admit that I have been unable to put it down. It is an easy read but a thoroughly absorbing read that begins with navy cannons and ends with modern day chip processes having visited people like Rolls-Royce, Frank Whittle, Henry Ford etc.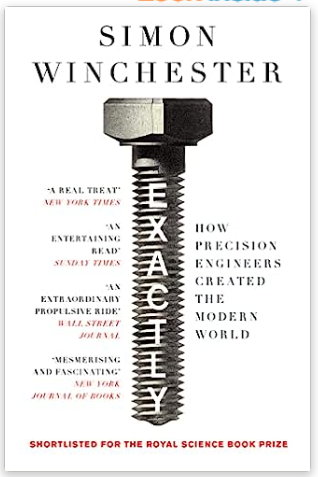 If you love engineering I would recommend it as a read and should emphasise that I have no affiliation with Simon Winchester.
Links to similar or related post are listed below : –