A Rainy Day Job
Browsing this months copy of 'Model Engineering Workshop' I was taken by the idea published in the Readers' Tips section by Bernard Towers for his 'Bits and Bobs' tray for his Myford lathe.   A simple but obvious idea.  Quite often I am machining small parts or need to make drill changes and the related items all get lost in the swarf, tools and detritus that has accumulated in the tool tray.  Either that or I put them somewhere 'safe' on top slide and they get knocked off and lost …. we have all been there.
It was another grey and miserable lockdown day outside so the idea looked worthy of an hour or so of rewarding therapy.  The nice part about Bernard's design was the ability to slide the tray in and out on the top slide front edge with a spring loaded T slot retaining strip.
I had inherited a stock pile of surplus nickel silver flat pack RF screening cans with one or two pieces having pre-etched folding lines that would match the size and shape needed.  Only a fourth side needing to be cut and hand folded.  Conveniently these folding lines were just at the right height for the tray walls so they would not foul the cross slide rotation.   Once all four sides were folded up a fillet of solder was run down each corner to seal it and any sharp edges removed.   Nickel silver is one of my favourite fabrication materials being rust free, strong and easy to solder.
The tray is held in place with a length of T slot material and I created this as a 3D print in PLA.   I included hex profile holes on the lower surface to take M4 Nyloc nuts.   This meant I was inverting the retaining construction as shown by Bernard.  I also used cap head screws to mount the pressure retaining springs.
A lovely and useful time filler project and I am indebted to Bernard for publishing his idea in MEW.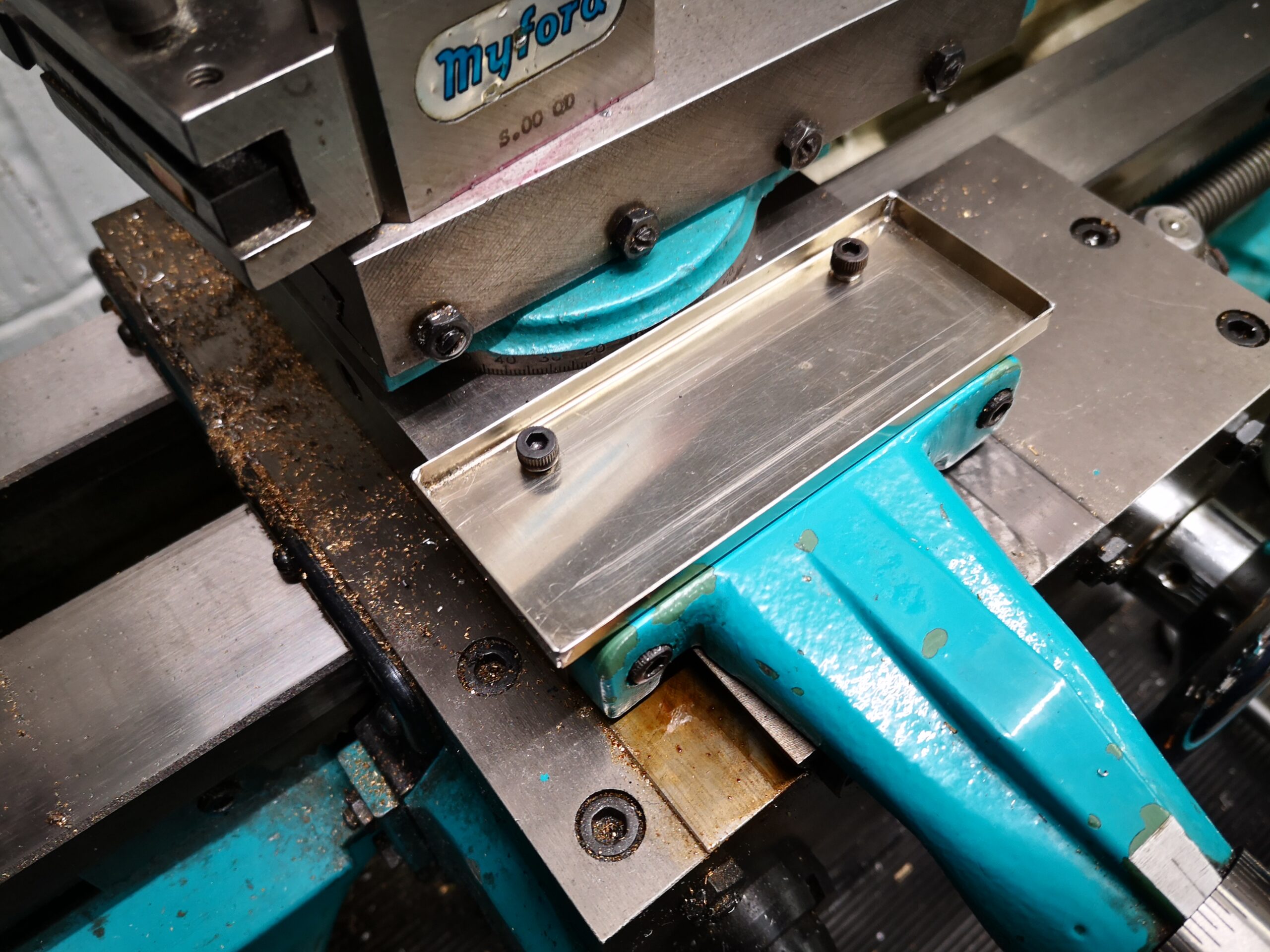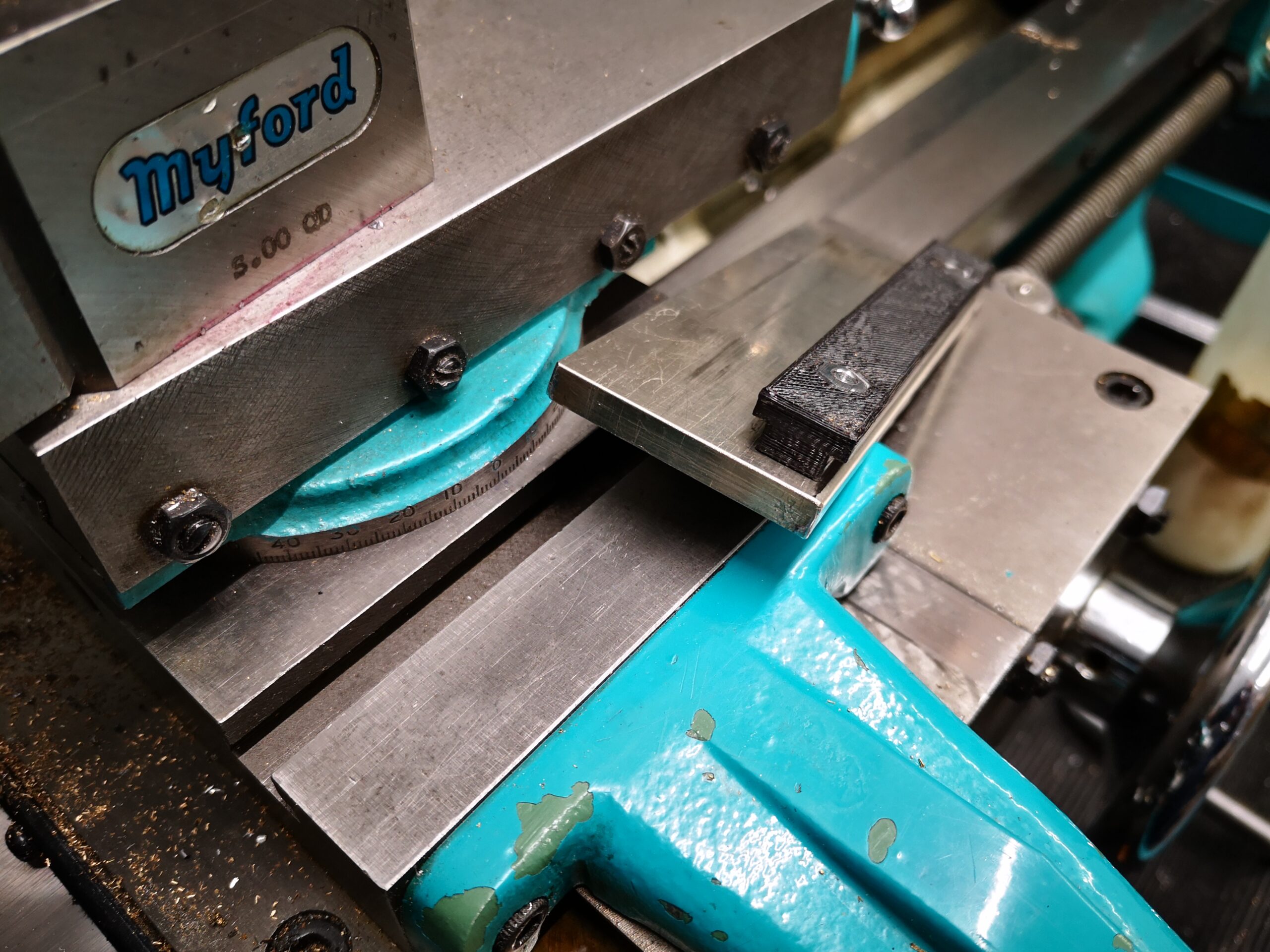 Similar or related subjects : –