Got a bit frustrated trying to practice welding with a half baked working position so I splashed out on a BuildPro Fixure Point table and I have to say I am impressed.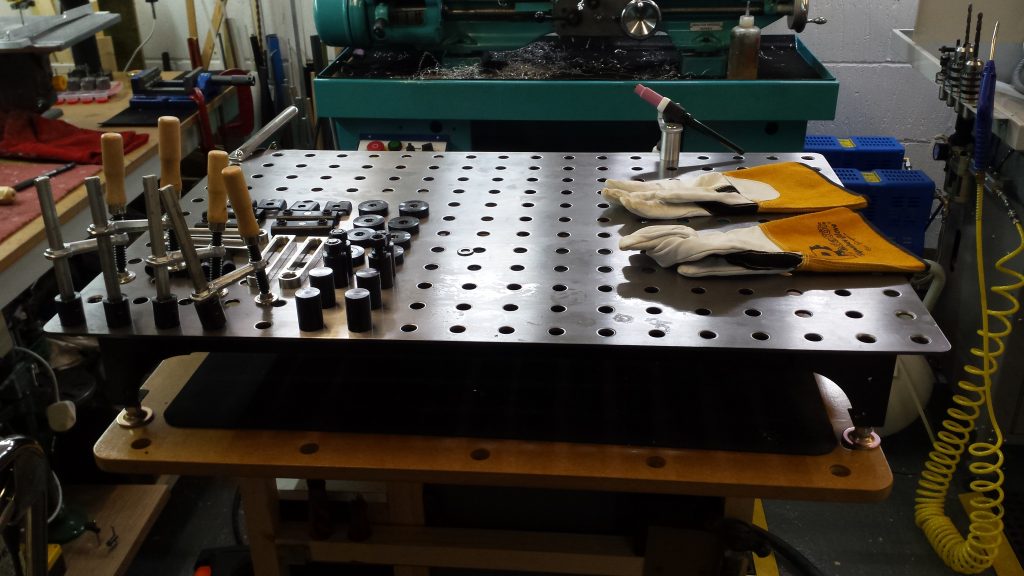 The concept is good in that you can have the welding surface sat directly on an existing workbench area or you can fit the supplied legs and make it a stand alone table.
Working area is 90cms x 60cms (just under 3′ x 6′) and the working surface has 16mm tooling holes on a 50mm matrix.
The kit comes with a starter set of clamping parts designed to fit the 16mm tooling holes.   You can opt for a square or round tubing holding version.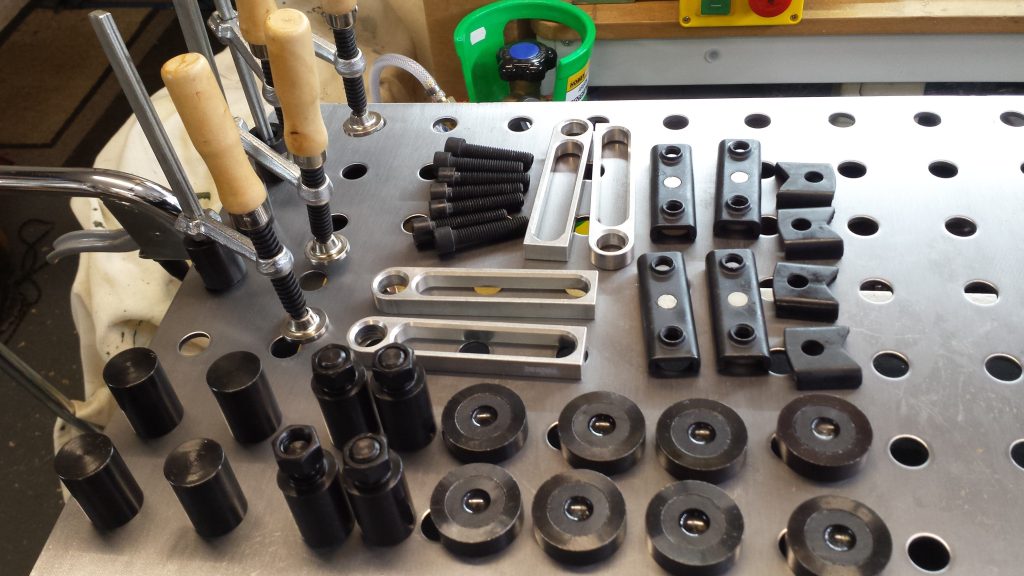 The product comes in from Strong Hand Tools in the US and is marketed in the UK by Clwyd Welding Services.  The quality of the packaging was excellent and delivery was next day by TNT.
What I love about it is that the feet are inset on a 80cms x 49cms matrix and it just fits on my workshop mobile island.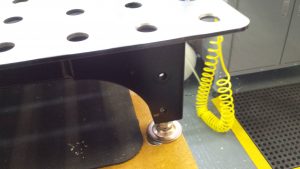 I did a quick modification to my TIG torch holder to match the 16mm holes and I am now ready to blow more holes in pieces of steel with no excuse about my working position ….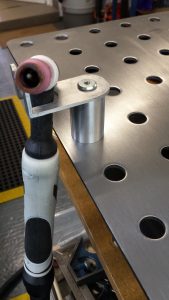 Similar or related subjects : –