But this was a nice exercise in Fusion 360 and Sindoh printing and provided some simple UNO winner prizes.   (Yes we always play at Christmas and it can get very bloody …).
The challenging part was wrapping their names round the body and I am indebted to John at NYC CNC for his video on putting text on a cylinder (Fusion Friday FF104).  Editing the names was not quite so simple – the clue is to turn the body off so you can get at the text which sits in a different plane.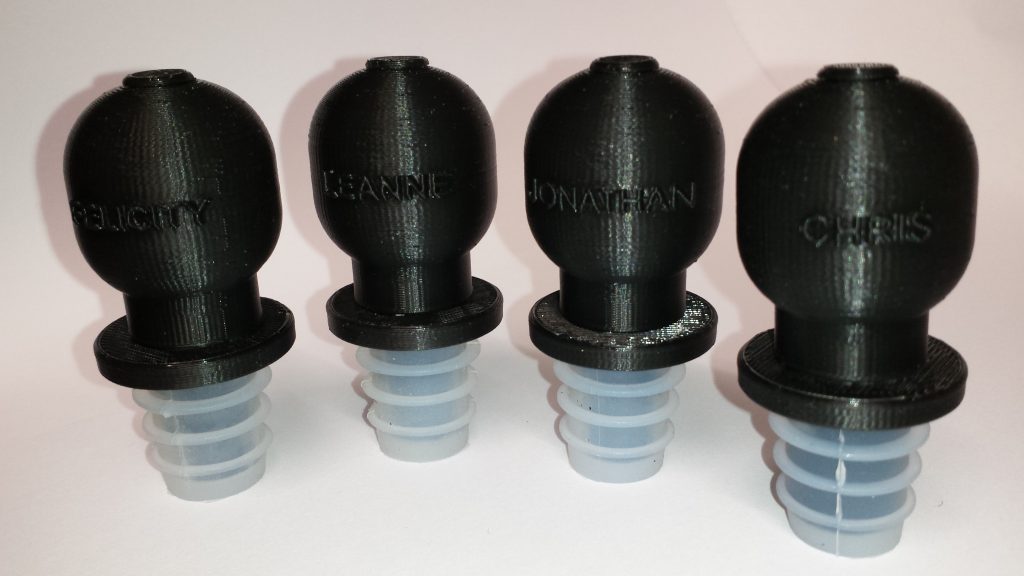 Happy Christmas to anyone who reads my stuff.  More in the New Year and hopefully less Haimer probe breakages.
Similar or related subjects : –