I had previously posted about the low cost HD microscope that I had bought to see if was any good.   For the price I was impressed by the microscope but not by the stand that came with it.  It only needed to be breathed on to wobble and the fixing was poor.
While browsing Amazon I spotted a more conventional looking stand for sale.  This was sold as being aluminium but when it arrived this morning this was a bit creative being mostly plastic.   However the microscope fits into the cup holder mounting and it makes a dramatic difference to the stability and therefore the usability of the microscope.   You can preset the height with a knob on the rear and then there is a rack knob to move the scope up and down.   You can focus using the microscope control or on the stand rack knob.
It is now a stable device to use and for the price of the microscope and the stand it is a useful addition to the tools available.   The stand comes with a calibration sheet to allow you get a feel for the magnification factor.   The picture below is displaying a 200um circle.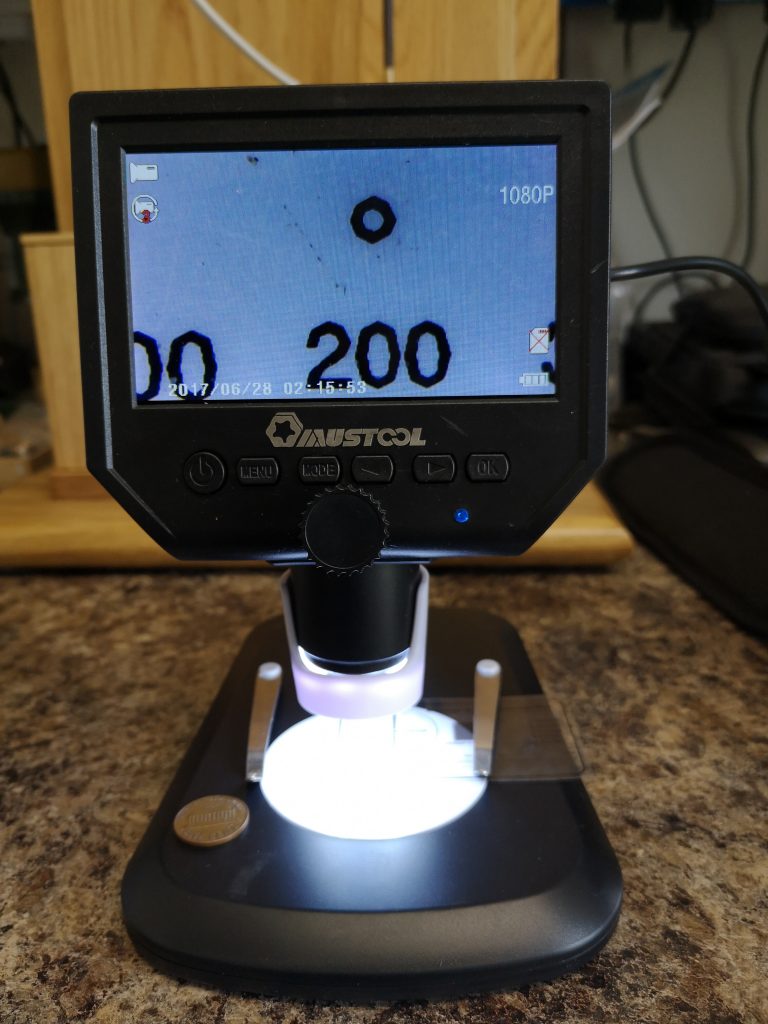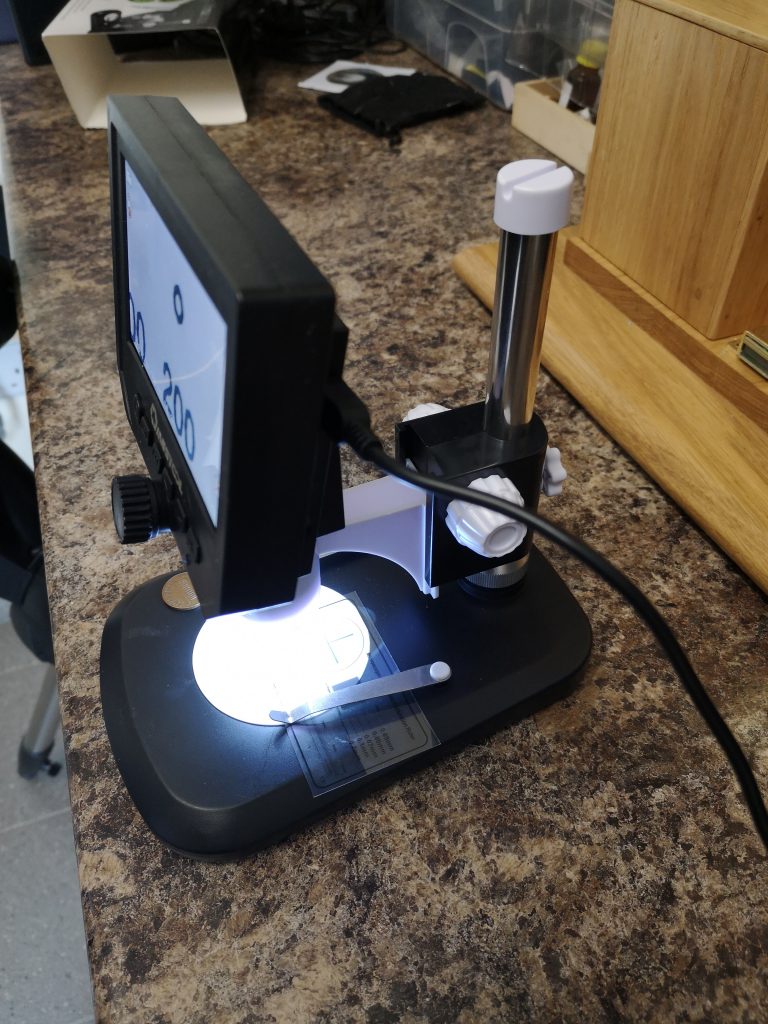 Stand link : –
https://www.amazon.co.uk/gp/product/B01HI2HYDS/ref=oh_aui_detailpage_o02_s00?ie=UTF8&psc=1
Microscope link : –
https://us.banggood.com/Wholesale-Warehouse-Mustool-G600-Digital-Portable-1-600X-3_6MP-Microscope-Continuous-Magnifier-with-4_3inch-HD-OLED-Display-wp-Usa-1119592.html?rmmds=myorder
Similar or related subjects : –