Myford VMB Manual Mill Conversion to Stepper Motor control
After many years of winding the Z axis up and down on my Myford VMB I have finally got around to fitting motor control and it is a joy to use.   I am however suffering from muscle wastage as a result.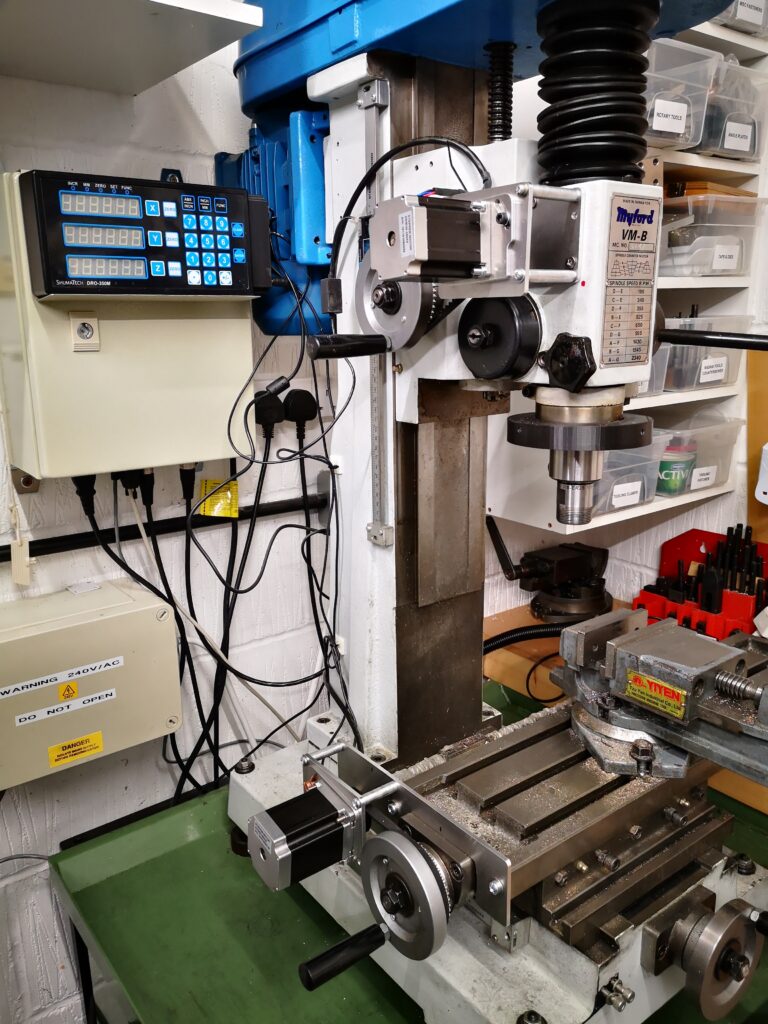 I have done a write up for those who might want to also enjoy a less taxing movement of X, Y or Z axis on their manual milling machine.  Click on the link below to download as a pdf.
 Fitting XYZ motor feeds to Myford VMB v4
Similar or related subjects : –