Another piece of the clock wheel cutting hardware completed.
The Tormach USB expansion board is now boxed and the connectors wired to the board.   I milled a viewing window in the box with a matching piece of perspex.   This allows me to see the status LEDs on the pcb. Port #P0 is now dedicated to the Sherline CNC rotary table controller which requires a closure to increment the table stepper motor.   
The connectors are all 8 pin MiniDIN which matches the interface on the rotary table.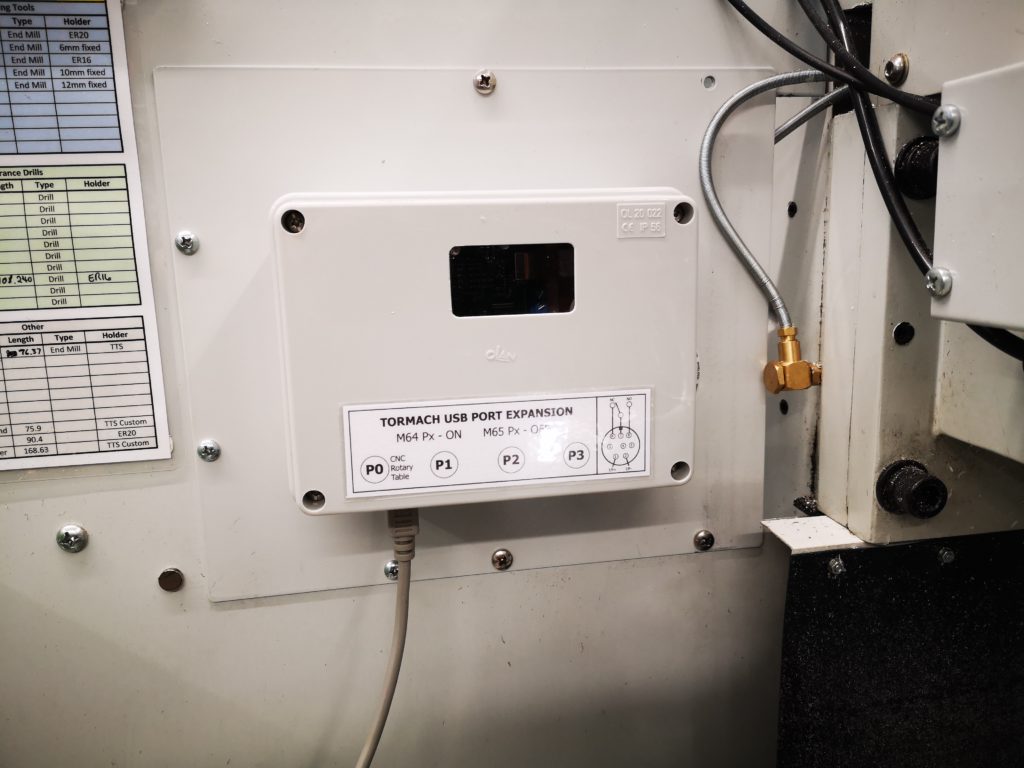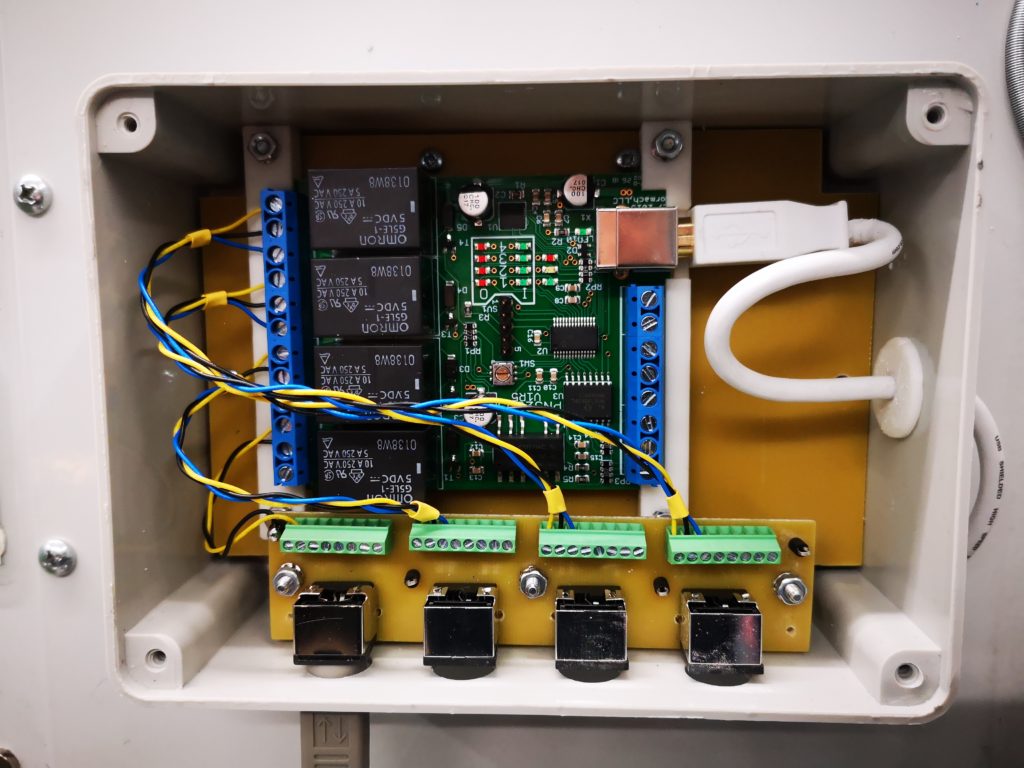 Still got to do the GCode …
Similar or related subjects : –